IN BETWEEN SPACES
CHAPTER ONE
FASHION FILM | FREE PROJECT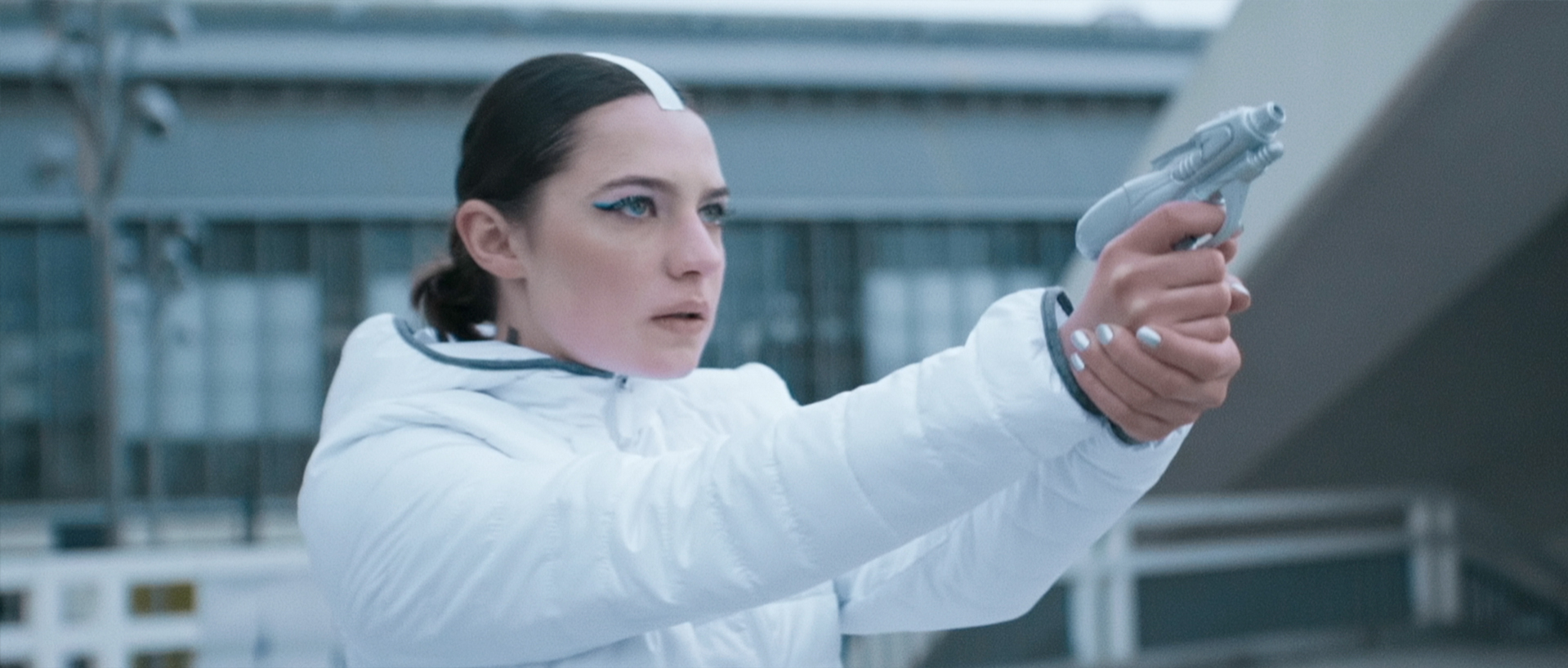 An agent on a mission and a stranger. But instead of hunting the enemy, it becomes a journey towards our deepest longings... end of chapter one...
We did research about A.I., about clones and genetic engineering technology, scouted the right locations and got inspired by our favorite sci-fi movies, before we started shooting. We featured Jenny's hometown Berlin and its architecture from the 60ties & 70ties and finally we made it. In the end it took us some time to find the right artist for the music but we found AKJELA. We are lucky working with friends and colleagues who are professionals. Thank you so much for your support! At the moment we´re finishing chapter two, shot in Vienna, so stay tuned.
CREDITS
AT 2016 I 3:36 min. I Full HD I color
idea & story JENNY GAND &
OLIVER MENEBRÖCKER
directed & produced by JENNY GAND
dop OLIVER MENEBRÖCKER
edited by TOM WALDEK
music written & produced by AKJELA
music mixed by MICHAEL MITCH DÖRFLER
color grading DANIEL HOLLERWEGER
motion graphics: MICHA ELIAS
fashion design by:
styling: ANNA GRODECKI
hair & make up: DOAA MOHARRAM
compositing: OLIVER MENEBRÖCKER
logo & graphic design: CLAUDIA LECNIK
photography: KAROLA BUTTERBLUME
camera assistant: JONAS UMLAND
production assistant: ANNA GRODECKI
equipment by:
MBF Hamburg
Oliver Meneböcker
special thanks to:
Nabila El-Khalib, Haus der Kulturen der Welt
Marko Münster, Head Security Fernsehturm
Sandra Hormess, Kulturverein Melanchthonstr.
All rights reserved I NACHTFILM creative films I Jenny Gand © 2016
RESEARCH
MAKING OF PHOTOS
by Karola Butterblume & Snapshots from the team